Sharing a dashboard with other users to view, takes only a few clicks because you don't need to create special roles or permissions.
Table of contents
Share a dashboard
Important
All data in a dashboard will be visible to the users you share it with (regardless of their permissions).
Go to Manage employees > Analytics > Dashboard.

Select a dashboard from the list on the left.

Click the "Share" button in the upper right corner.

Click "Add groups" and select the user groups you want to grant access to the dashboard.

Currently, we do not send a notification when a dashboard is shared, so we encourage you to share a link to the dashboard with the people you share it with. You will find it in the same panel, under selected groups.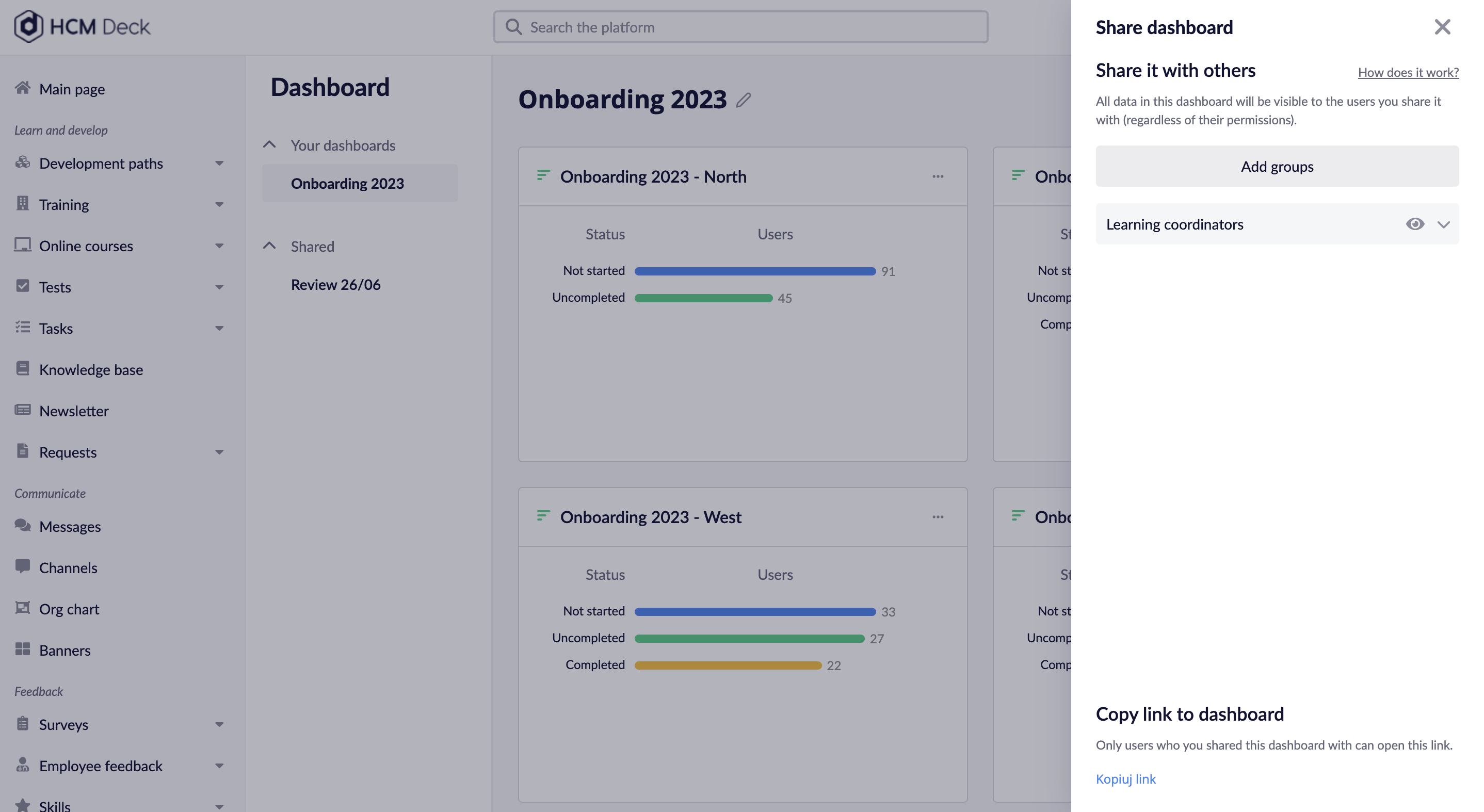 Shared dashboard view
When you share a dashboard with another users, it appears for them in the Analytics > Dashboard list, in the "Shared dashboards" section. This user can only view the shared dashboard.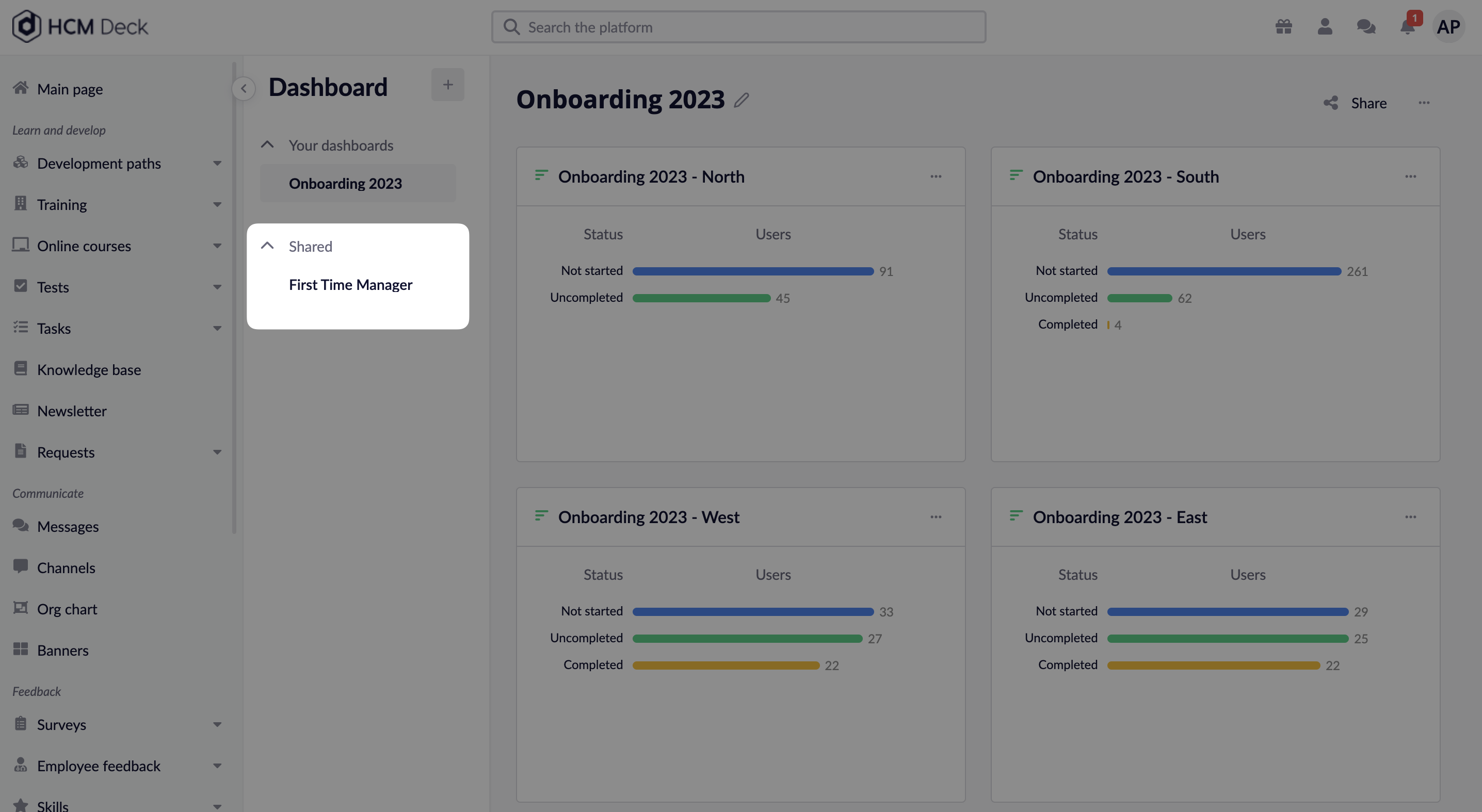 If the user don't's have permissions to access dashboards, the Analytics tab will appear in their menu when a dashboard is shared. This user can only view shared dashboards. They have no right to edit or create new dashboards.