To access the platform, you need a browser. Whole communication between user's computer and HCM Deck server is encrypted using HTTPS protocol. To use the platform, users have to be validated by their logins and passwords.
When you load the page, you'll see the log-in page with two empty fields: login and password. To log in, fill those two fields and click "Log in".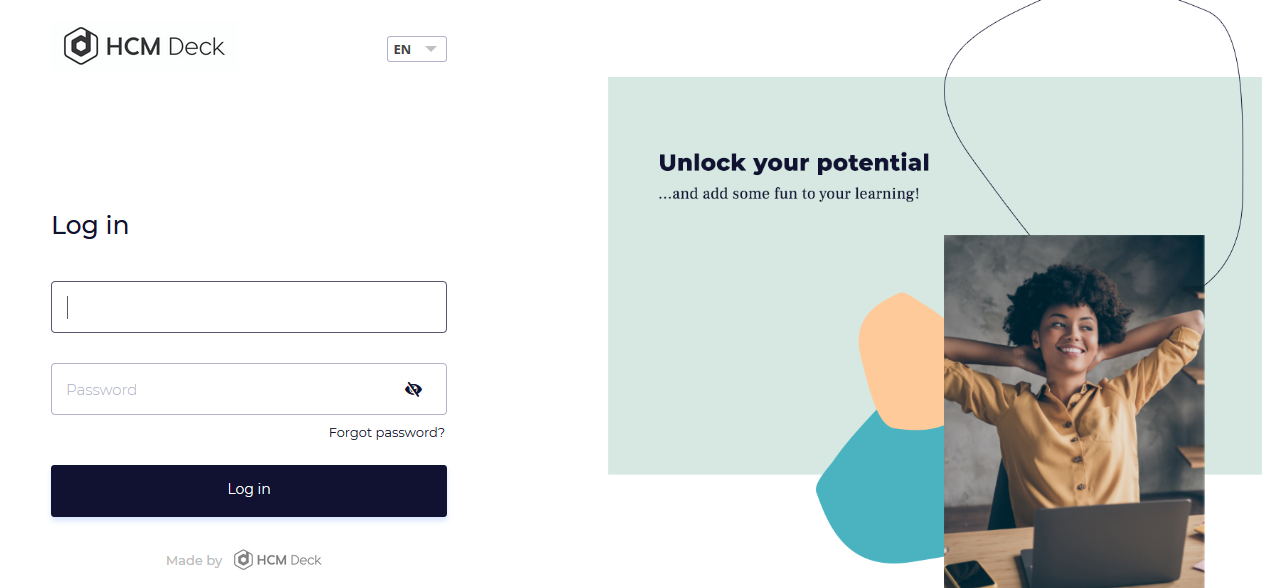 Your first log-in requires creating a password - the procedure looks the same when you want to recover your password later. If you don't have a password yet or you don't remember it, you can recover it by clicking on "Forgot password?". You'll have to enter your login and click "Submit".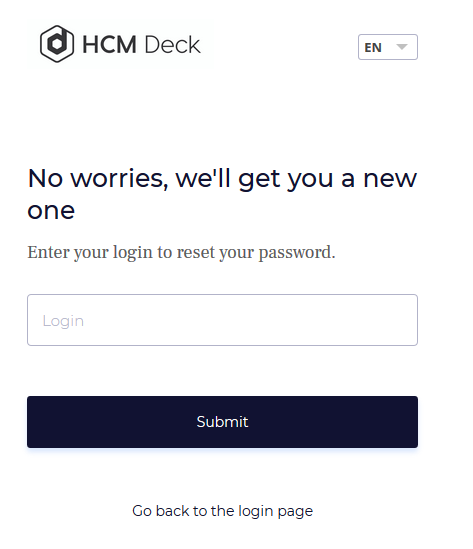 When you sumbit it, you'll have to check your inbox, an e-mail allowing you to create a new password should be there.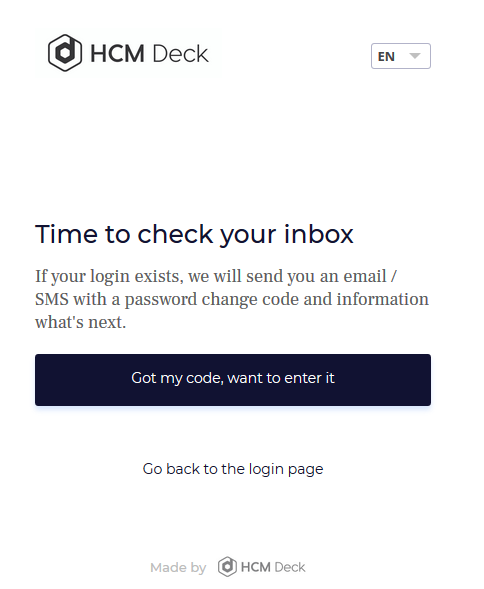 E-mails with codes are generated automatically.
Just click on the address in the e-mail and you will be redirected to the platform.
In the "Login" field enter your login and click "Next".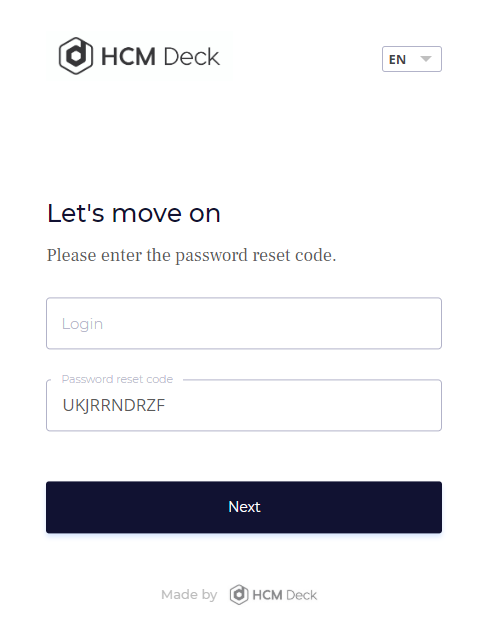 You'll have to fill two fields: "Your new password" and "Repeat password". Follow the security policy displayed above those fields and set your new password. When you're done, click "Save password".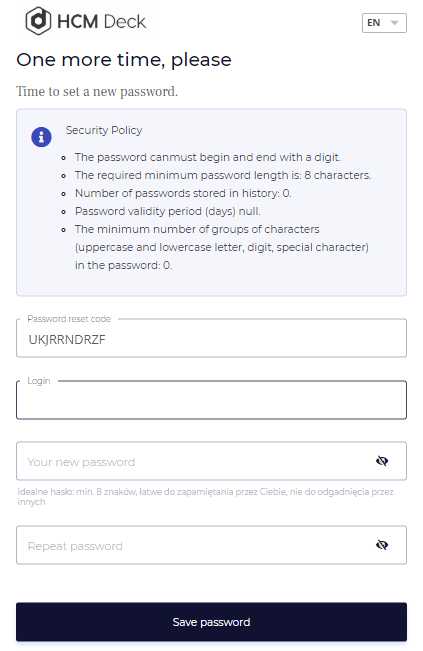 When you save your password, you'll be notified that it happened. Click "Go to login page" and log in with your new password.